Have you ever considered the logistics company that is causing Malaysia's shipping and logistics industry to grow and prosper not only on a national but also on an international scale? Have you ever wondered what they do at the harbour besides inspecting the moored ships and the workers in safety suits? Have you ever wondered about the scope of other tasks assigned to them? If you're really curious, read this article about Altus Malaysia, one of Malaysia's most reputable companies that offers floating hose repair in Malaysia, and other logistics companies. Continue reading to learn more about Altus Malaysia and the other top four logistics companies!
Altus Malaysia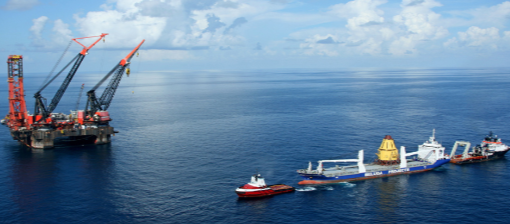 The marine industry regards Altus Malaysia as the best and most dependable shipping company in Malaysia because it offers a wide range of in-depth solutions, including marine solutions, oilfield solutions, logistics solutions, and the protection of credible assets and integrity. Its solution offerings are based on an understanding of the problems that usually arises in the maritime and logistics industry sectors, causing problems and potentially slowdown business.
The intricate bureaucratic procedures and services that many members of the maritime industry must deal with are understood by Altus Malaysia. As a result, they create and can offer you a cargo ship chartering solution. The repeated procedures in the middle of bureaucracy and the services will be helpful if Altus Malaysia, a reputable ship chartering company, ends up being your first choice.
PKT Logistics Group Sdn. Bhd.
"We serve…with passion," a simple yet powerful tagline of PKT Logistics Group Sdn. Bhd. This logistics company is not only enthusiastic about logistics services, but it is also a socially responsible organisation that strives for a balance of environmental friendliness and excellent logistics solutions. Why are we saying that? PKT Logistics Group Sdn. Bhd. provides logistics services by leveraging excellent local human resources and emphasising environmental friendliness during warehouse construction. Furthermore, this logistics company is taking the voices of the community seriously and advocating for other businesses to have a positive and meaningful impact on communities through their activities.
This logistics firm specialises in transportation, freight, logistics, warehousing, FMCG, F&B, automotive, cold storage, leadership and mentoring, supply chain management, customs brokering, and a variety of other services.
ALFRO Freight Forwarders Sdn. Bhd.
ALFRO FREIGHT FORWARDERS (M) SDN BHD was formed in 1985. This logistics company has devoted itself over the years to offering top-notch services to each and every one of its customers as a service-oriented organisation. To achieve this, the team of qualified experts at ALFRO Freight Forwarders Sdn. Bhd. place a strong emphasis on cost-effective and efficient planning while keeping the interests and welfare of their valued clients in mind, allowing them to take advantage of their total quality services. This logistics firm excels in logistics, freight forwarding, customs brokerage, warehousing, airfreight, and sea freight.
Avis Pioneer Logistics Sdn. Bhd.
Avis Pioneer Logistics Sdn. Bhd. is a pioneer in helping producers and brands improve their logistical processes. This logistics company offers its services in the following industries: air cargo, ocean cargo, road transport, customs clearance, conventional barge, general distribution, express delivery, warehouse space, and project cargo.
KGW Logistics Sdn. Bhd.
A Malaysian NVOCC (non-vessel-owning common carrier), KGW Logistics offers thorough logistics services throughout the entire supply chain. The objective of this logistics firm is to show the advantages it can provide to clients in a range of sectors, including consumer goods, building, retail, communication services, electronic parts, commodities, oil & gas, skills training, and healthcare.