Penang Island is a famous tourist spot among both local and international tourists. We are sure that the majority of Malaysians have visited Penang Island at least once in their lifetime but if you have never been there, then we regret to let you know that you have missed a lot of things that are worth travelling for on Penang Island. Penang Island is popular for its flavourful foods, historical architecture and beautiful beaches. If you are finally planning for a trip to Penang Island, we would like to let you know about the things that you can do there and places you can visit while you are on Penang Island.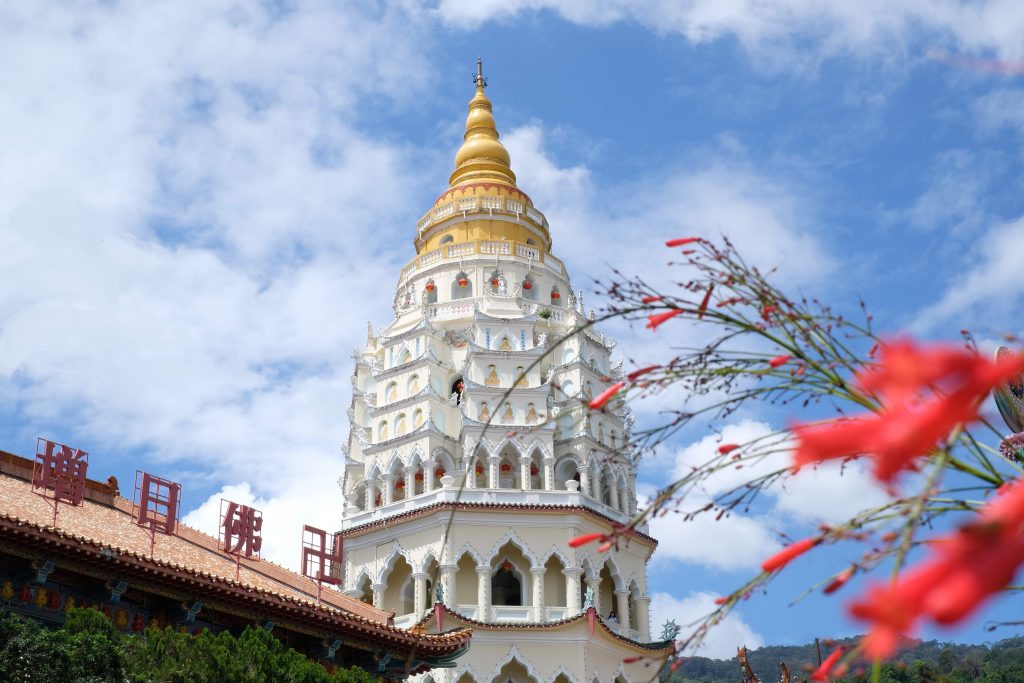 Kek Lo Si Temple
Kek Lo Si temple is a popular visitor spot. That is because being one of the largest Buddhist temples in Southeast Asia and the largest in Malaysia, this temple is a popular attraction spot for tourists especially Buddhists around Asia. When you visit the Kek Lo SI temple, you can see several mini Buddhists temples that are on each floor of the Pagoda. Not only that, you can even ride a cable car to get a closer look at the large statue of the Goddess Kuan Yin surrounded by temple gardens at the top of the Kek Lo Si temple. The lower floors of the pagoda is a home for various souvenirs that you can purchase as a remembrance of visiting Kek Lo Si Temple.
Scuba Diving
Being an island surrounded by water, obviously planning for scuba diving in Penang Island is a must. If you are interested in scuba diving, the closest island to Penang Island that offers that for you is Payar Island, which is a popular spot for scuba diving. Make sure you have certification from padi diving before you try scuba diving at Payar Island.
Food Heaven
Penang Island is not only popular for its historical and religious sites, but it is also a place worth visiting for food-lovers. This is because you will find varieties of food dishes and street foods being served on Penang Island that consist mainly of Chinese and Indian delicacies since they are the majority there followed by Malays. If you are interested in eating the best mee curry to ever exist, maybe you should plan a trip to Penang Island soon. Their mee curry is best in Malaysia because of its spicy and flavourful gravy. Not only that, we are sure that you have heard about the ever-famous Nasi Kandar Penang that even has branches in other states in Malaysia and few international franchises. But the best one is the original that is on Penang Island. You can even smell their delicious gravy from the outside of the shop, which makes your stomach rumbling even though you were not hungry before going to the shop. 

These are the main things that you should not miss on your trip to Penang Island. You can either plan your holiday to Penang Island either with your family or friends for a more enjoyable and fun holiday away from the stress caused by your nursing career during the COVID-19 pandemic.