Even in Malaysia, the oil and gas industry is booming as ever, since it is one of the main proprietors of the country's main income. Which is why you can also find many sub industries that assist the main oil and gas industry, regarding all of the repairs and maintenance. One of the best shipping company in Kemaman that you can find is Altus and its Marine Solutions, Oilfield Solution, and Logistic Solutions in Malaysia. Just like everything else in the world, oil rigs also have their own different variations that you should know. There are many types of offshore platforms used for oil and gas drilling and exploration. Some of these are fixed to the ocean floor and others are floating platforms or vessels. Each is designed for different water depths and purposes. Some floating production systems may include storage or refinery facilities and employ hundreds of maritime workers. There are a few main types of drilling platforms, each with several unique variations.
Barge Rigs
Barge Rigs operate in shallow seas, generally under 20 feet deep. The hull is placed to rest on the ocean bottom after being transported to the drilling position, producing a sturdy drilling platform. In the Gulf of Mexico and across the globe, several barge rigs are in operation.
Submersible Rigs
A submersible rig may be utilised in seas deeper than a barge but far less than 50-70 feet deep. Submerged pillars or posts are filled to precise depths. A floating drill unit is driven by drilling equipment on a platform above.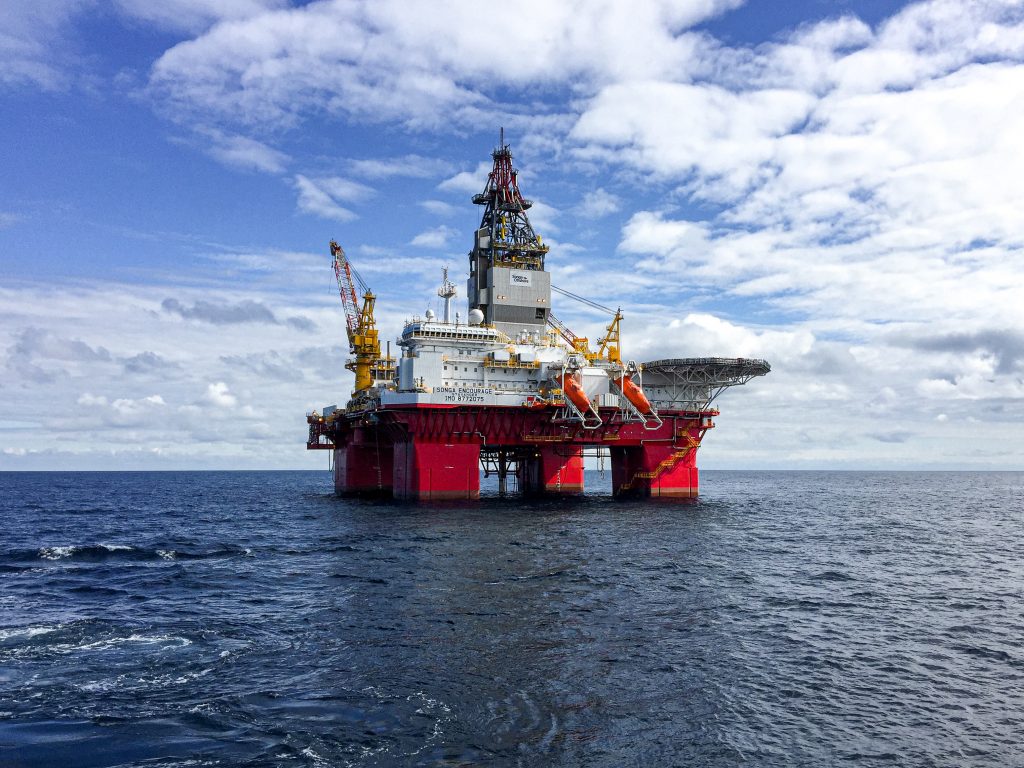 Jack-Up Rigs
A moveable platform known as a "jack-up" rig comes into action as we advance further into the ocean. It derives its name from the fact that it may pump or drill oil directly over a site. To secure the rig in place, it may be self-elevated (jacked up) from the ocean floor. Jack-up rigs are ideal for shallow seas of less than 400 feet. Jack-up rigs come in two varieties:
A drilling derrick is positioned on an extended arm on a cantilever jack-up.
Keyway or Slot A jack-up alternatively, has a drilling mechanism on the platform that drills through an aperture.
Platform Rigs
Anchored platforms make up the majority of offshore oil rigs. For a surface drilling machine, equipment, and living quarters, they employ a steel structure attached to the ocean bottom as a base. Platforms may dig in many different directions from this foundation, and they're divided into different varieties for different depths.
Fixed platforms are permanent constructions built of steel or cement. They have a lot of space, a lot of heavy equipment, and a lot of people working in them. The majority are in the deep ocean up to 1700 feet on the continental shelf. They have a five-mile drilling radius. Massive steel or concrete pillars connect to the ocean bottom and keep the platform in place.
Compliant towers may be employed when the gas or oil is further deeper, between 1500 and 4900 feet. These concrete and steel constructions are tall and thin. They're designed to bend and swing in response to the strong winds and raging waves. They securely adhere to the seabed up to 3000 feet, however a tension leg foundation may be employed at further depths. These towers are really floating platforms with anchors and ropes securing them. They are both fixed and floating, with a maximum depth of 7000 feet.
More articles like this here.