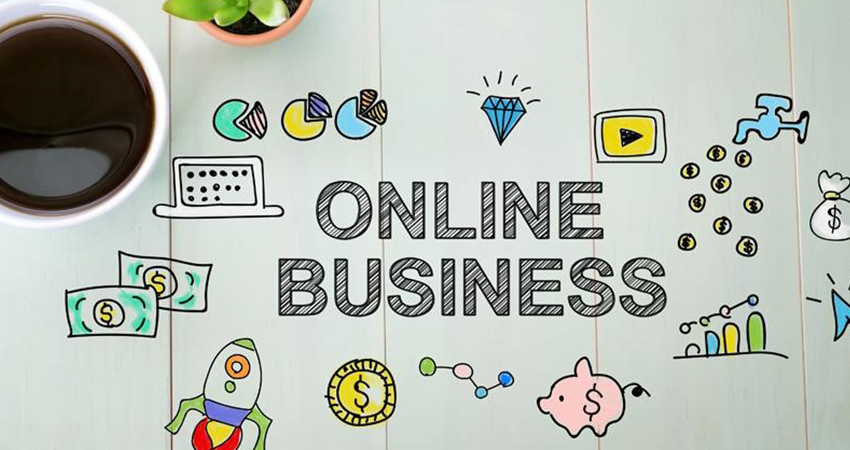 These days, many people have their own business to gain some income for themselves or for their family. The business has become easier for people when they can run a business online. That is why many people do online business nowadays. It is because an online business is very easy for people to handle their business just by using their own mobile devices. There are many platforms that people can use to run their online business such as websites, online shops, or social media. People nowadays have become so familiar with these platforms and that what makes it easier for them to have an online business. There are many things that you can do for your online business. If you want to start an online business, maybe these can give you an idea of what you want to do for your online business.
Dropshipping
Dropshipping is probably the most popular online business that many people do these days. Dropshipping is a retail business where it does not keep the items in stock but it orders the items from the dropshipping supplier upon the customer's order. After that, the items will be shipped directly to the customer. By this, the seller does not have to worry about the item stock to be running out, and also they do not have to keep the item at their own place. That's what makes dropshipping different from the regular retail store where the regular retail store has to restock their items in case the item runs out or damaged. This is quite detrimental to the business as they have to spend money to buy new stock for the items.
Online video
You also can make an online video by uploading a video with great content in it for the viewers online. For your information, you also can gain some income by making an online video. There are many people that have gained a lot of money by making an online video. This is because many people like to watch videos online for their entertainment. We can take an example where a Youtube star named "PewDiePie" has the most subscribed channel on Youtube which is about 108 million subscribers. He has gained a lot of money by uploading videos of him playing games on Youtube. It is estimated that he has earned $58.2 million a year which is about $160,000 a day. check out this link to find more about side jobs during CMCO
Sells products on social media
As we can see, many people that have their own online business are selling many types of products such as health and beauty products, cooking ingredients, and many more. Usually, they sell it on social media because social media is the place where many people spend their time there. By this, it is easier to get customers from social media and the exposure to the customers is really wide. That is why social media is an ideal platform for people that want to start an online business. If you want to market your business online, you can go to social marketing services Malaysia. You also can go here to know social media companies Malaysia to join social media companies Malaysia.
In conclusion, there are many things that you can do for your online business. These days, it is easy for people to gain money because everything can be done online. With your own mobile device, you can run your online business everywhere you at even when you at home. That is why many people run their business online nowadays.